Happy Valentine's Day, friends! What are you doing to celebrate? I'm going to see War Horse at the Paramount with a girlfriend tonight (had to pick between that and going to see Al Gore by myself), and tomorrow night I'm being taken to dinner at Shanik! I'm so excited to cross another restaurant off my list. Here are some great ideas for the loves in your life (or me!)! Also – last year's ideas.
You can't go wrong with flowers and a card, and this fingerprint valentine couldn't be simpler. (It make take a few tries to get it just right!)
A great way to show someone you love them is to cook for them! So how about giving them a great cookbook and picking out a great meal to make together? I'd love for this cookbook to be accompanied by a plane ticket…
How about a batch of heart-shaped Oreos for dessert (or any time of day, really)?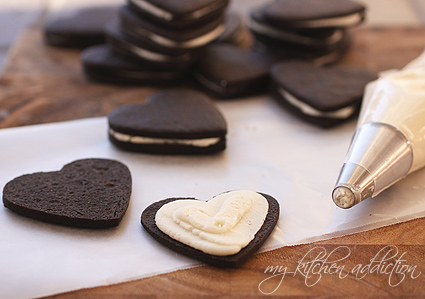 Here's another cookie option, if you're shipping to someone far away… love the packaging and there are plenty of price points:
Surprise your loved one with a closet full of heart balloons!
Share your favorite playlist with this cool "tunes for two" heart headphone splitter.
This would be a welcomed gift, but I might just buy it myself if I survive the month of February: